Our Blog
View Posts
By Month
View Posts
By Topic
Suggest a Topic
Have an idea or question you'd like to see discussed on our blog? Email us and let us know!
November 2021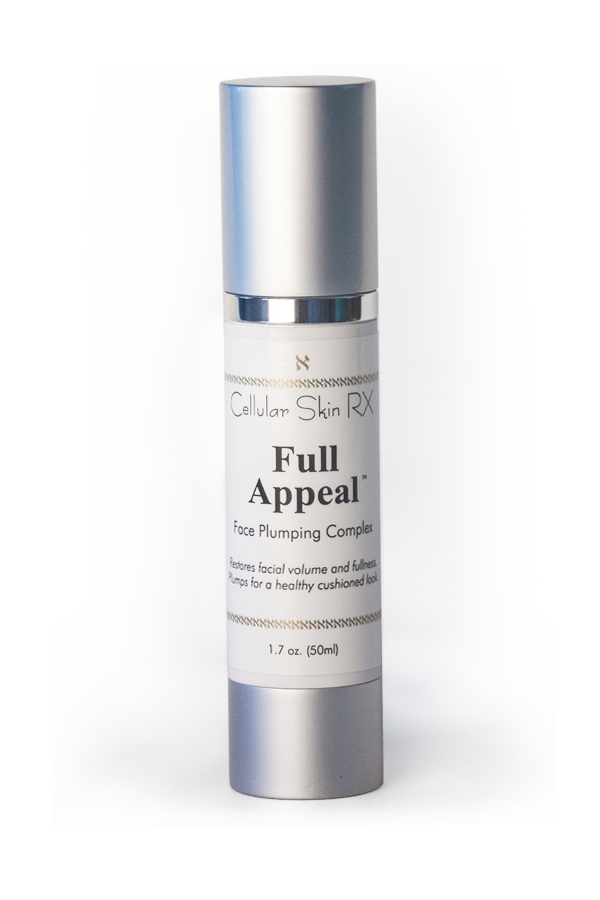 Happy Thanksgiving!
Here are some healthy holiday recipes that are great for your skin. What you eat and drink definitely affects how your skin looks. These are tasty AND skin-nutritious! PLUS, we've provided a Coupon Code that saves you 20% until Monday at Midnight. Use THX20 and save 20% on all your Cellular Skin RX favs. While you're shopping, snap up a few bottles of our limited availability TRIPLE Hyaluronic Acid gel serums. These are perfect for locking in moisture during the cold weather months. Enjoy the holiday weekend, Glow Girls and Boys! Pumpkin Perfection Look for bright colors when making food […] Read the full article »
Brand new CSRx Firming Neck Cream has arrived. We've been anticipating the arrival of this silky new cream for months now. It's finally here! Fret no more over your neck and chest area. This luxe formula smooths and restructures this problem area for a firmer, more contoured appearance. Powerhouse collagen/elastin stimulator Matrixyl 3000 along with other engineered peptides work hard to renew skin. Cranberry seed oil protects and smooths. Hesperidin complex tightens and sculpts. Yeast proteins revitalize and tone. You'll see lovely results in just weeks. Get ready to do some "swanning" around in 2022! CLICK HERE TO PURCHASE Read the full article »
PLEASE NOTE: COUPON CODE EXPIRES MONDAY, FEBRUARY 28TH AT MIDNIGHT. Shop soon to AVOID BACKORDERS.   Hello, hello, hello! Dr. Glow Girl here, emerging from the latest polar vortex to experience…..dare I say it, Spring? Glorious Spring? Could it be? Maybe? Darlings, I think it's almost here. And what does Spring mean to Dr. Glow Girl – besides emerging flowers, tender green grass, and perfectly tiny buds appearing on all the trees? Spring cleaning, my dears. No, not boring old closets but rather, your complexion! Winter can leave a layer of dull, dead skin cells sitting on your face, masking […] Read the full article »
I SHALL! Who are you, Glow Girls and Boys? Who makes up the Cellular Skin RX Glow Nation out there? No surprise to moi that you are a sophisticated, educated mostly female community of 45, 55 and 65+ years young foodies, art lovers, world travelers, and book readers, all aging happily, healthily and gracefully. When you travel, dressed beautifully no doubt, you head to islands and beaches for your R&R, (with sunscreen, glamorous sun hats always at the ready, of course, darlings!) You enjoy gourmet cooking, fine dining, TV and film award shows and watching music videos – there are […] Read the full article »
show your skin some love….. ends Valentines Day at Midnight get 15% off products listed below coupon code LOVE15 Anti-Aging BestSeller Kit power couple #1 best-seller + #2 best-seller brightening bounce spring resilience Want soft luscious lips made for kissing? Try…. CSRx Lip Remodeling Treatment "I received a sample of this lip treatment with an order a placed a while ago. I was skeptical at first, but then enjoyed using it so much that I was totally bummed when it ran out! I purchased a full size. This is a wonderful lip treatment. Your lips are plumper, soft as […] Read the full article »
Our 2021 Annual Holiday Sale starts today. Happy Holidays, Glow Girls and Boys! SHOP NOW AND SAVE.  Save up to $50 off your purchase instantly. Every year we have a special Holiday Sale to reward all of our wonderful customers. Even during these trying times, we are grateful for so many things: our families, our friends, our good health. We wish you all the best holiday season ever. Enjoy savings of $25, $37.50, or $50 off your entire purchase through Midnight, January 3rd. Choose from our spectacular array of powerful anti-aging serums, complexes and cremes all with Active Ingredients that […] Read the full article »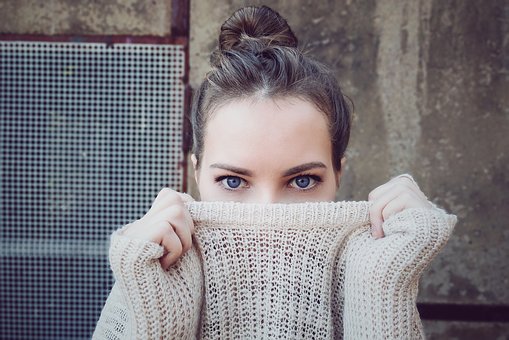 Happy Thanksgiving!
Here are some healthy holiday recipes that are great for your skin. What you eat and drink definitely affects how your skin looks. These are tasty AND skin-nutritious! PLUS, we've provided a Coupon Code that saves you 20% until Monday at Midnight. Use THX20 and save 20% on all your Cellular Skin RX favs. While you're shopping, snap up a few bottles of our limited availability TRIPLE Hyaluronic Acid gel serums. These are perfect for locking in moisture during the cold weather months. Enjoy the holiday weekend, Glow Girls and Boys! Pumpkin Perfection Look for bright colors when making food […] Read the full article »
Brand new CSRx Firming Neck Cream has arrived. We've been anticipating the arrival of this silky new cream for months now. It's finally here! Fret no more over your neck and chest area. This luxe formula smooths and restructures this problem area for a firmer, more contoured appearance. Powerhouse collagen/elastin stimulator Matrixyl 3000 along with other engineered peptides work hard to renew skin. Cranberry seed oil protects and smooths. Hesperidin complex tightens and sculpts. Yeast proteins revitalize and tone. You'll see lovely results in just weeks. Get ready to do some "swanning" around in 2022! CLICK HERE TO PURCHASE Read the full article »
PLEASE NOTE: COUPON CODE EXPIRES MONDAY, FEBRUARY 28TH AT MIDNIGHT. Shop soon to AVOID BACKORDERS.   Hello, hello, hello! Dr. Glow Girl here, emerging from the latest polar vortex to experience…..dare I say it, Spring? Glorious Spring? Could it be? Maybe? Darlings, I think it's almost here. And what does Spring mean to Dr. Glow Girl – besides emerging flowers, tender green grass, and perfectly tiny buds appearing on all the trees? Spring cleaning, my dears. No, not boring old closets but rather, your complexion! Winter can leave a layer of dull, dead skin cells sitting on your face, masking […] Read the full article »
I SHALL! Who are you, Glow Girls and Boys? Who makes up the Cellular Skin RX Glow Nation out there? No surprise to moi that you are a sophisticated, educated mostly female community of 45, 55 and 65+ years young foodies, art lovers, world travelers, and book readers, all aging happily, healthily and gracefully. When you travel, dressed beautifully no doubt, you head to islands and beaches for your R&R, (with sunscreen, glamorous sun hats always at the ready, of course, darlings!) You enjoy gourmet cooking, fine dining, TV and film award shows and watching music videos – there are […] Read the full article »
show your skin some love….. ends Valentines Day at Midnight get 15% off products listed below coupon code LOVE15 Anti-Aging BestSeller Kit power couple #1 best-seller + #2 best-seller brightening bounce spring resilience Want soft luscious lips made for kissing? Try…. CSRx Lip Remodeling Treatment "I received a sample of this lip treatment with an order a placed a while ago. I was skeptical at first, but then enjoyed using it so much that I was totally bummed when it ran out! I purchased a full size. This is a wonderful lip treatment. Your lips are plumper, soft as […] Read the full article »
Our 2021 Annual Holiday Sale starts today. Happy Holidays, Glow Girls and Boys! SHOP NOW AND SAVE.  Save up to $50 off your purchase instantly. Every year we have a special Holiday Sale to reward all of our wonderful customers. Even during these trying times, we are grateful for so many things: our families, our friends, our good health. We wish you all the best holiday season ever. Enjoy savings of $25, $37.50, or $50 off your entire purchase through Midnight, January 3rd. Choose from our spectacular array of powerful anti-aging serums, complexes and cremes all with Active Ingredients that […] Read the full article »